Digital marketing spending is only a portion of the total marketing spend for most enterprises. How you allocate your digital marketing budget depends on your industry, goals, company size, existing digital presence, and your company history. For example, a quick survey on the marketing budget for big companies shows that Salesforce allocates about 46% of their total revenue to marketing – that's about $4.8 billion. On the other hand, Apple invests about 6% which translates to $16 billion. In terms of company size, it's probably no surprise that big companies tend to allocate more budget in marketing than average.
While the latest Forrester report projects digital marketing spending will grow at a 9% compound annual growth rate to $146 billion by 2023, this number can vary based on a variety of factors, including the industry, local market, and growth plan. In the same way, when planning your 2020 marketing budget, you may be required to look at the general spending for other marketers in your industry and identify the trend they follow and replicate.
Currently, businesses are spending most of their money on search engine marketing and influencer marketing. They're also investing in methods that boost user engagement including site speed, mobile-friendly website, videos, helpful content, and more. The percentage allocated for marketing further depends on whether your business is B2C or B2B. For instance, B2C content marketing spending increased more on content creation than in other areas in the last 12 months. It's expected to increase further by more than 9% in the coming year. B2B marketers, on the other hand, have seen a 56% increase in spending on content creation, more than in any other area in the last year. This number is expected to rise in 2020.
While it's possible to spend too little on digital marketing, it's easier to spend beyond your budget or spend the little amount you have on the wrong type of marketing. Here are a few tips on how you can allocate your marketing budget and spend it wisely in 2020.
Set Digital Marketing Goals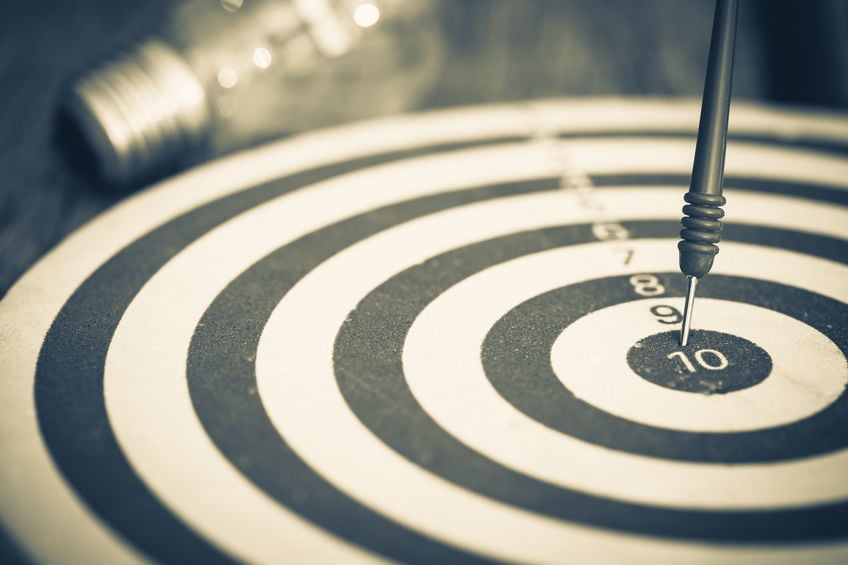 The most critical initial step in creating a digital marketing budget plan is outlining your brand priorities. What will be your main focus in the coming year?
Is your focus on awareness, decision making, or experience? Do you plan to grow your audience by 10% every month? Are you planning to improve your user experience for existing customers?
Understanding your company's goals will help you invest your marketing dollars in the right place.
For startups, brand awareness is a major objective they should invest in. It includes allocating funds for content creation and an additional percentage for boosting content through paid promotion. Original Content Marketing Institute says 79% of B2C and 81% of B2B marketers have used content marketing successfully for the last year to build brand awareness, credibility/trust, educate customers, build loyalty with existing customers, and more.
The same study shows the majority of B2B content marketers have increased their use of written digital content (61%), audio/visual content (64%), and images (56%) compared to one year ago. The survey further shows that 71% of the most successful B2B content marketers utilize paid promotion methods to distribute content, compared with 55% of the least successful content marketers who don't.
Also, 80% of the content marketers indicate the top reason they use paid methods to distribute content is to attract a new audience. Big brands struggling to increase conversions can allocate a marketing budget on conversion optimization, paid search, or mobile marketing.
Analyze Past Campaigns
How much did you spend on each marketing channel the previous year? Out of these, which channel has contributed to the overall success of your marketing campaigns? Which ones have failed? Do you know the reasons why they were unsuccessful, especially if these methods have worked for other businesses?
Whether you want to measure email subscribers, shares, retweets, or leads created, it's important to do a deep analysis of your marketing funnels. Knowing what worked and what didn't are vital pieces of the digital marketing puzzle and are necessary for a successful digital marketing campaign.
Reviewing past campaigns will allow you to identify areas where money was invested, a campaign that failed to generate sales, overlooked channels that performed well and yielded high returns as well as marketing channels where the campaign goals were met as a result of this investment.
Then you can allocate funds to different methods depending on how successful the campaign was. Also, set aside some money to finance the testing process of the new marketing methods. This will ensure you don't waste money on an ineffective marketing campaign.
Research Market Trends
Researching the current industry trends doesn't mean copying your competitor's marketing strategies; rather, it's finding out what's working for them. This means you have to know what's trending in your area of focus. Research shows social media listening, website analytics, keyword research, and sales team feedback are the top techniques B2C and B2B content marketers use to research their audience.
Some of the main areas you should focus on include:
Social platforms: Which social channels do your customers visit, and what's the cost of running an ad on those platforms?

Keywords: Which keywords should you be targeting in organic or paid search, and what are the approximate bids for such phrases?

Competitor analysis: In which areas are your competitors investing a huge chunk of their marketing budgets?

Social influencers: Who are the most popular social influencers in your industry, and how much do they charge

Cost of content creation: Do you have an in-house team for content creation? If not, what's the cost of hiring content creators for your company?
Using these strategies, you can improve your marketing plan to stand out from the competition. Anything that's working for your competitors can be replicated. Leverage their information to stay ahead.
Understand What Marketing Activities You Should Spend On
Once you have a goal, analyzed your previous campaigns, and understood the industry's trends, its time to break down your budget based on priorities and success. For instance, when getting started, social media may not particularly cost you anything, especially because you don't need a budget to set up a social media account and post some content.
However, if a prior marketing analysis shows that building brand awareness yielded positive results on social media account such as Facebook or Twitter, you may want to allocate some amount on social media marketing. Furthermore, if the social network was working well for your business with occasional posting, how much more effective can it be with the right social medial tools and an experienced social media manager?
A recent content marketing research has consistently identified Facebook, Twitter, Instagram, and YouTube as the leading social media platforms B2B and B2C content marketers use for content marketing purposes. The important thing is to identify the platforms that get you the best results and put your money into them.
Allocate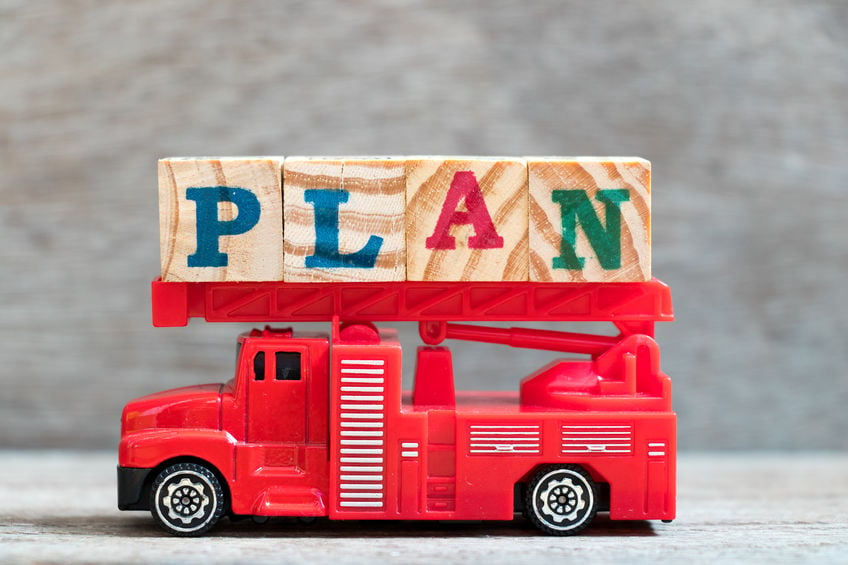 Deciding what amount to spend on a certain campaign is a good start, but it's important to account for every dollar as much as possible.
By outlining your business objectives, you should have an idea of which marketing channels will give you greater results. One area where there will always be a need is content creation. According to the Content Marketing Institute, 68% of B2C content marketers have used a social media type of content in the last 12 months.
Another CIM study, conducted in 2018, found that B2B marketers rated articles, blog posts, case studies, and whitepapers among the most effective types of content for customers when used for demand generation purposes.
Creating a list of all your potential channels will help you allocate the right marketing budgets to your needs. Here's an example of how you can allocate your marketing spend in 2020 to stay ahead of your competitors.
Branding
It's important to understand your target market, including what they value most and where they spend their time. Having a clear picture of your niche will help you craft an effective marketing campaign and avoid wasting money on low conversion marketing strategies.
Here are some strategies you can use to build your brand in 2020.
Search ads: Targeted ads ensure your brands pops up with the right message for the right audience at the right time.

Retargeting ads: If you're not remarketing your products, you're most likely losing money. These ads ensure your brand reappears to people who have already seen them. These ads are relatively more economical than regular ad clicks since consumers tend to click on an ad they've previously expressed interest in.

Social media advertising: Social media targeting is a form of advertisements served to users on social media platforms. It's a powerful way for businesses of all sizes to reach prospects and increase conversions. If you haven't thought about running social media ads for your business, 2020 is the best time to start.
Content Marketing
For most companies, content marketing is all about creating tools, guides, and resources, including answering the most frequently asked questions customers have about your brand clearly and compellingly. The ultimate goal is to create a strong connection and build long-lasting relationships with your clients using the content.
By proving the most helpful answers that are easier to understand, you can get more attention and attract more customers. If this year was any indication, B2C marketers have increased their content marketing spending. The Content Marketing Institute indicates that 56% did so in content creation, making it one of the top areas of increased spending. In 2020, content marketing is expected to grow even further, so it's time to fine-tune your content marketing strategy to align with your marketing funnel.
SEO
There is no doubt that a good digital marketing campaign should be easy to find on search engines. It all starts with search engine optimization. Next year, this is going to be more competitive than ever. A simple trick to dominate the search landscape is to concentrate on organic SEO techniques by understanding what people are looking for and bringing it in front of them.
Target keywords that convert. Strive for bigger, deeper, and more intent content targeting and create helpful resources that will attract more people to your brand.
Social Media Marketing
Facebook, Twitter, Instagram, LinkedIn, YouTube, Pinterest, and Snapchat are powerful platforms that allow businesses of all sizes to reach prospects and customers. A study by Statista shows that 90% of companies are expected to be using social media as a marketing tool.
Therefore, if you're not interacting with your customers through social media platforms, you're missing out. The right social media strategy can bring remarkable success to your business, including raising brand awareness, increasing traffic, building conversions, creating brand identity, and even driving leads and sales.
The bigger and more engaged your customer base is on social media networks, the easier it will be for your business to achieve every other marketing goal on your bucket list.
Email Marketing
As a savvy digital marketer, you've probably come across reports that indicate that email has the highest ROI among all marketing channels available. To measure the marketing ROI, use the digital marketing ROI formula where you divide the net gain by the total cost of investment.
Email marketing is also the reason you may want to start using it to drive sales and increase revenue for your business. However, sending one-off emails is no longer effective. You have to include an active follow up strategy or consistency to achieve the desired results.
According to the Radicati Group Study, it's estimated that there'll be 4.2 billion email users by the end of 2022. This means email marketing will continue being a powerful and effective method for the coming years.
Marketers that leverage the power of email marketing and connect with their audience in a highly personalized way will attract more prospects and customers to deliver high ROI and revenue back to the business successfully.
A simple digital marketing ROI calculator can illustrate how traffic and conversion optimization in your marketing campaign can generate more leads and potential customers for your business.
Monitor and Measure Your Results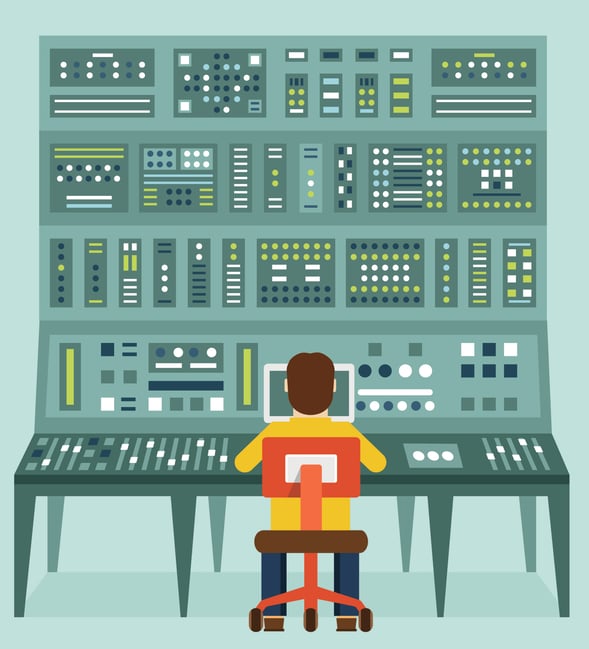 The best thing about digital marketing is you don't need to hire a research firm to conduct a yearly review on the effectiveness of your marketing methods including where money has been spent or wasted.
A good analytics software can help you track the effectiveness of your campaigns on an ongoing basis, as well as schedule formal check-ins throughout the year. This is a great opportunity to evaluate how your marketing campaign is doing. It also allows you to identify keys areas that need adjustments while the campaign is still in progress to get even better results.
As usual, prior planning and analyzing data are key to achieving success.
Pick the Right Digital Marketing Budget for Your Business
Digital marketing is quickly becoming critical for every company, so don't be left out. The amount spent on marketing should be balanced: not so much that it breaks the bank, and not so little that it prevents your products and services from reaching the target customer.
While many businesses spend a lot of money on marketing their products, it's important to ensure the funds are used to achieve the business objectives. The only way to achieve this is to set a clear plan outline for the digital marketing budget allocation. Identify the amount you can afford to spend and allocate these resources to marketing channels that support your company's objectives.
If followed consistently, these handy strategies should guide you in adopting a productive and effective marketing approach, especially if you follow them as your business needs and budget increases. A mix of market research, insights, and enough data will put you on the right track to see the results you want.